The Institute for New Economic Thinking, in collaboration with Cambridge University Press, launches a new book series edited by INET Director of Research Thomas Ferguson. The 2008 financial crisis pointed to problems in economic theory that require more than just big data to solve. INET's series in New Economic Thinking exists to ensure that innovative work that advances economics and better integrates it with other social sciences and the study of history and institutions can reach a broad audience in a timely way.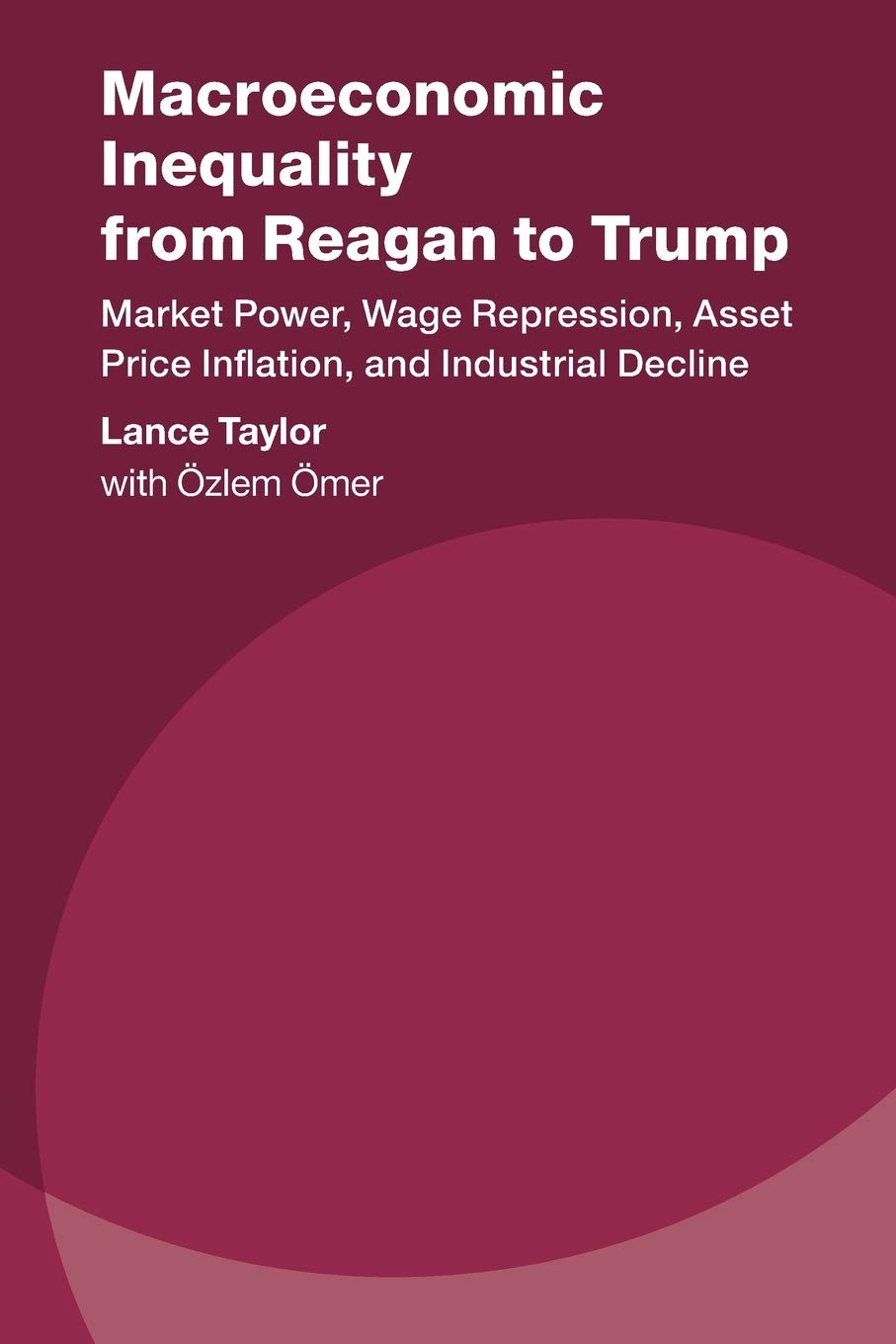 Macroeconomic Inequality from Reagan to Trump
Market Power, Wage Repression, Asset Price Inflation, and Industrial Decline
Date Published: August 2020
Availability: Available
Format: Paperback
ISBN: 9781108796101
For five decades, rising US income and wealth inequality has been driven by wage repression and production realignments benefitting the top one percent of households. In this inaugural book for Cambridge Studies in New Economic Thinking, Professor Lance Taylor takes an innovative approach to measuring inequality, providing the first and only full integration of distributional and macro level data for the US. While work by Thomas Piketty and colleagues pursues integration from the income side, Professor Taylor uses data of distributions by size of income and wealth combined with the cost and demand sides, flows of funds, and full balance sheet accounting of real capital and financial claims. This blends measures of inequality with national income and product accounts to show the relationship between productivity and wages at the industry sector level. Taylor assesses the scope and nature of various interventions to reduce income and wealth inequalities using his simulation model, disentangling wage growth and productivity while challenging mainstream models.
About the Authors
An Excerpt:
The first five chapters present the data, economic theory, and institutional analysis of fifty years of rising inequality. Chapter 6 sets out a numerical simulation model assessing future prospects for ame- liorating the present distributive mess.
The key takeaway is that in the present-day American political economy, wage repression over decades is the basic cause of distributional malaise.