by Terrance Hunsley
Globalisation vs protectionism post-COVID.
The World Economic Forum  reminds us that the global economy and global supply chains have enabled dramatic reductions in global poverty, and that a return to protectionism could put vulnerable countries and populations at risk.
 Convalescent Plasma to Treat COVID?
The Cochrane Group is doing a "Live Review" of tests of use of convalescent plasma to treat COVID. 
Plasma from blood donated from recovered patients, which contains COVID-19 antibodies, can be used to make two preparations. Firstly, convalescent plasma, which is plasma that contains these antibodies. Secondly, hyperimmune immunoglobulin, which is more concentrated, and therefore contains more antibodies.
It is not an easy task, as the interim report points out. With 20 studies reviewed, involving just over 5000 participants, hte results are not clear. 
 Certainty (confidence) in the evidence is very limited because there was only one randomised study and most studies did not use reliable methods to measure their results. Furthermore, participants received various treatments alongside convalescent plasma, and some had underlying health problems.
Being a Living Review, the project is ongoing. Some 98 studies have been identified so far and about 50 randomized trials are underway. SocialCanada.org will report their results when available.
The Fraser Institute has published an interesting analysis of the divergent paths of housing affordability in Canada and the USA from 2006-2016.Changes in the Affordability of Housing in Canadian and American Cities, 2006–2016, by Josef Filipowicz, Steven Globerman, and Joel Emes
  We find that nominal median household income actually grew faster in our sample of Canadian cities than in US cities. However, shelter costs per bedroom grew significantly faster in Canadian locations than in the US locations in our sample. Hence, the decline in hous- ing affordability in Canada relative to the United States reflects a more rapid increase in shelter costs—rather than a slower growth of median incomes—in Canadian cities compared to the majority of their American counterparts.
Our findings suggest several areas for future research. One is the identification of the factors that contributed to the much faster growth of shelter costs in Canadian cities relative to US cities. Our study identifies candidate regions for case studies examining the factors influencing changes in shelter costs. A second is the extent to which the eroding affordability of housing in Canadian cities affected the geographic mobility of Canadian workers.
 …The simple average increase in the affordability index across Canadian cities is 7.2% between 2006 and 2016. The aver- age increase is 7.6% when each location's percentage change is weighted by its share of the total Canadian sample's population. By contrast, the simple average change in the affordability index across the sample's 344 US metropolitan areas is −9.5%, while the weighted average change is −10.5%. Thus overall, metropolitan areas in the two countries exhibit a significant difference in the trend of housing affordability over the 2006-to- 2016 period, with the typical American city enjoying improved affordability and most Canadian cities experiencing deteriorating affordability.
The authors do not comment on the fact that the US housing market took a huge tumble in 2008/9. As the graphs below show, prices dropped much farther than in Canada.  So could what they interpret as the Americans "enjoying increased affordability" have resulted from many people losing their homes during the Great Recession?  
New Home Prices, Canada
https://tradingeconomics.com/canada/housing-index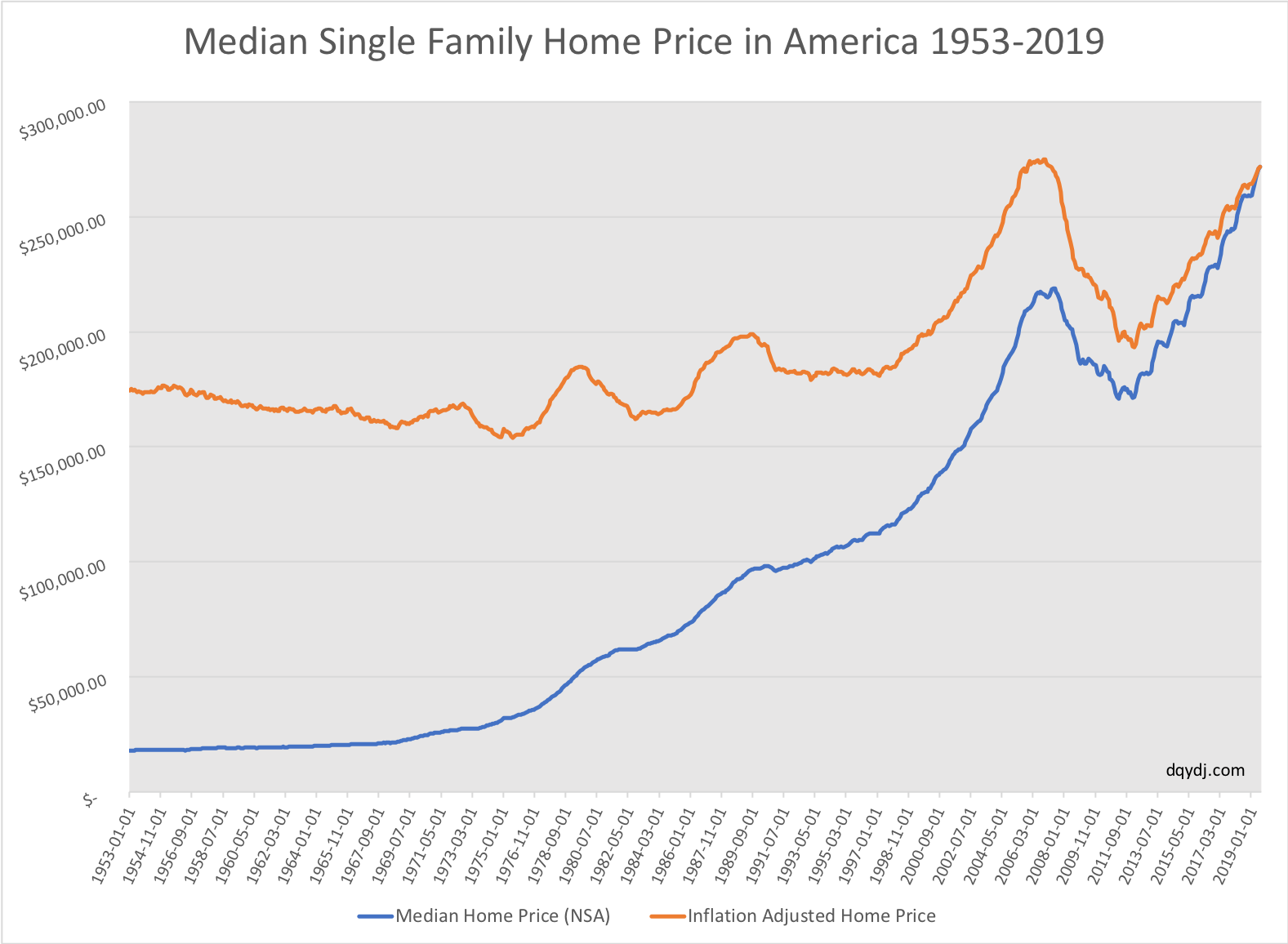 dqydj.com/historical-home-prices
The Brookings Institution has taken a look at computer science education in school systems around the world.
What do we know about the expansion of K-12 computer science education? A review of the evidence: Emiliana Vegas and Brian Fowler, Tuesday, August 4, 2020
The report describes the status of teaching of computer science in K-12 school systems. As the graphic illustrates, Europe is well ahead of North America in relation to making computer science a mandatory part of the curriculum. 
That being said, however, the authors point out that the the sophistication of CS learning is not far advanced anywhere. They point to surveys of teachers where many confuse computer science with computer literacy –  learning how to make presentations, do research, etc. They suggest that there is a gap in teacher preparation, which is being addressed so far by way of short professional development offerings, and being left somewhat to the individual teacher's interest and initiative.